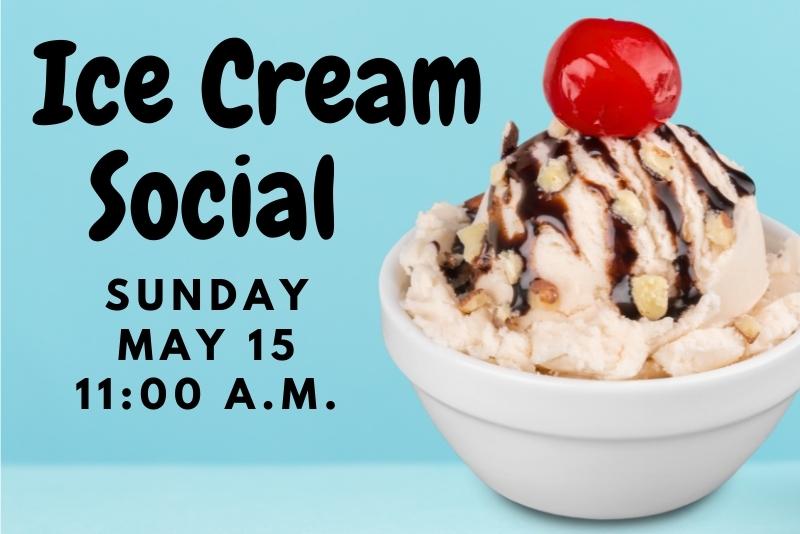 Sunday, May 15 | 11:00 a.m.
Join us on Sunday, May 15, at 11:00 a.m. for an all-church ice cream social to celebrate our long-term members! A small tent will be set up, along with tables and chairs, in the Lathrop parking lot beside the building. Come gather together to recognize our 50+ year members and visit with members of all ages! 
The fun begins with a panel of three high school students, Zoomers, matched against three First Cong Baby Boomers. What color is Elmo's friend Zoe? What would you offer Mr. Ed for dinner? Join us to learn how much the generations know about each other!
On Sunday, February 20, First Cong dedicated the solar panel installation during worship. The project grew from environmental justice discussions. The 61 kW solar array provides about 65% of the church's electricity – significantly reducing our carbon footprint. The energy savings from switching to solar will go toward local social justice initiatives.