Madison Choral Project Concert
Saturday, February 4 at 7:30 p.m. | Sunday, February 5, 3:00 p.m. | Sanctuary
Madison Choral Project aims to enrich lives in our community by giving voice to the great music of our diverse world; to express, to inspire, to heal; to garner joy in the experience of live music; and to educate and strengthen the next generation.
Their upcoming concert, "Take My Hand," features music by Caroline Shaw, Wally Gunn, Felix Mendelssohn, Ken Burton, J. S. Bach, Nicholas Cline, Anna Meredith, and Alexander L'Estrange, and a pre-concert lecture by Artistic Director Albert Pinsonneault.
For more information and to purchase tickets visit http://themcp.org/.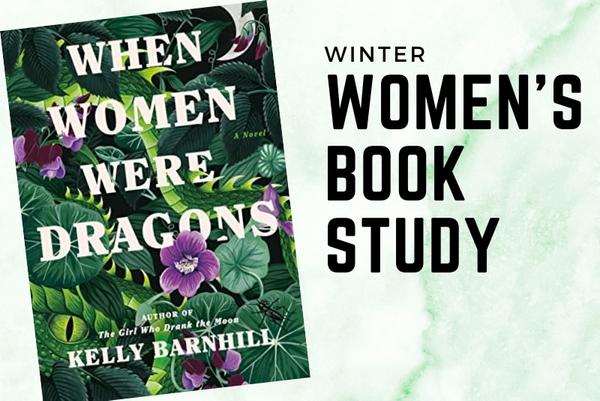 Winter Women's Book Study
Saturdays: February 11, 25, and March 11, 25 | 8:00 a.m. | via Zoom
A rollicking feminist tale set in 1950s America, When Women Were Dragons tells the story of a time when thousands of women spontaneously transformed into dragons, exploding notions of a woman's place in the world and expanding minds about accepting others for who they really are. In this timeless speculative novel, award-winning author Kelly Barnhill boldly explores rage, memory, and the tyranny of forced limitations.
A few copies are available through the church office for $15.00. (scholarships available) Email Associate Minister Ann Beaty to reserve a book or to be added to the group.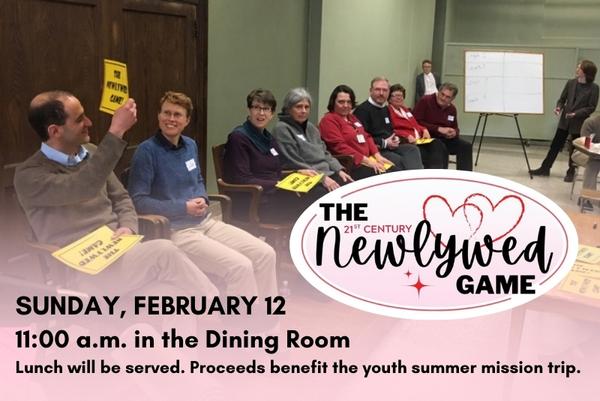 The NEWLYWED GAME: 21 Century Edition!
Sunday, February 12 | 11:00 a.m. | Dining Room
The popular First Cong youth fundraiser, a tradition dating back to 2004, returns after a two-year hiatus. The game, run much like the popular 70's game show, asks couples questions about each other with points awarded for matching answers. Audience members can win prizes and get in on the fun too! There's sure to be many laughs!
Funds raised support summer youth mission trips. 7th and 8th graders will spend a weekend in Manitowoc, WI, learning about poverty in small town, rural settings. High School youth will work at Camp Courageous of Iowa, a respite and recreational camp for individuals with disabilities.  $10/person suggested donation, includes light lunch.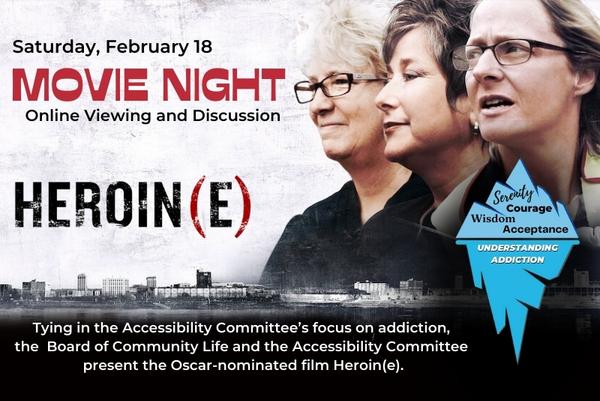 Online Movie Night and Discussion
Saturday, February 18 | 7:00 p.m. | Zoom
The Board of Community Life and the Accessibility Committee have joined forces to offer a Zoom movie night for adults. Tying into the Accessibility Committee's focus on addiction, participants will view and discuss the short film Heroin(e). The Oscar-nominated film follows three women – a fire chief, a judge, and a street missionary – battling West Virginia's devastating opioid epidemic. 
Seeds of Hope Social Justice Grants
Applications Open: January 15, 2023 | Application Deadline: March 1, 2023
Seeds of Hope Social Justice Grants, administered by First Congregational Church of Madison Foundation, are available to organizations in Dane County to implement and support innovative programs and initiatives that advance social justice in ways consistent with the United Church of Christ's missions.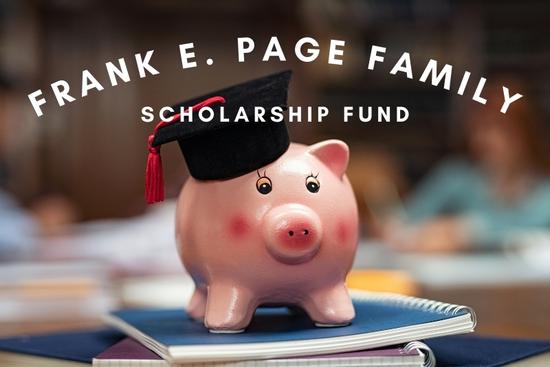 The Frank E. Page Family Scholarship Fund supports members of six area churches pursuing college or university studies. Members of the following churches are eligible to apply for scholarships from the Page Scholarship Fund:
First Congregational United Church of Christ of Madison
Lake Edge United Church of Christ
Madison Orchard Ridge United Church of Christ
Madison Plymouth Congregational United Church of Christ
Mazomanie United Church of Christ
Windsor Congregational United Church of Christ
Individual scholarship range between $1,000 and $2,000 each year. Applicants from eligible churches should be planning to begin, or continue, education at any accredited 2- or 4-year college or university; should have a record of academic achievement; service to church and community; and demonstrated financial need. The deadline to apply is February 15, 2023; contact 
scholarships@firstcongmadison.org
 for an electronic application.
After-Worship Refreshment!
2nd and 4th Sunday of the month | 11:00 a.m. | Narthex
Come for worship, stay for fellowship! On the second and fourth Sundays of the month enjoy refreshments after worship in the Narthex. It is a great opportunity to connect with church members and friends.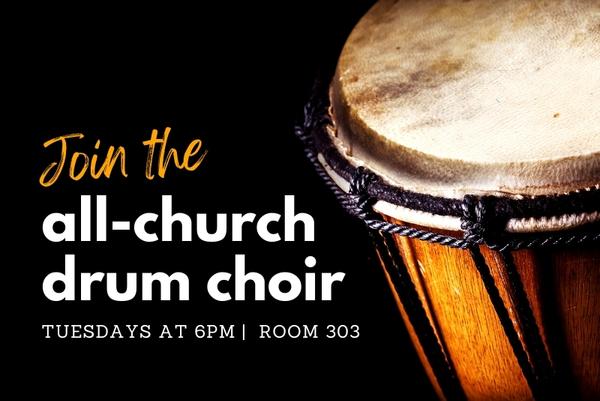 Weekly on Tuesdays | 6:00 p.m. | Room 303
No experience necessary, just a passion for rhythm and community! Choir members will learn drumming techniques, build community, play ensembles together, and share their combined talents in worship.
Join the circle and make a joyful noise!
If interested, contact Jeff Rabe, Director of Children and Youth Ministries.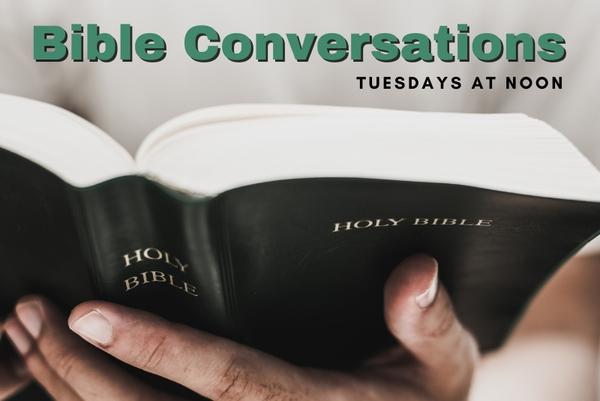 Weekly on Tuesday | Noon | Zoom
A weekly discussion group and conversation around Sunday's scripture reading. The group is currently meeting via Zoom. Drop-in anytime!
If you are interested in attending, please contact Associate Minister Ann Beaty.
Last Sunday of each month | 12:15 p.m. | Zoom
Are you caring for a friend or loved one? Do you anticipate assisting someone in the future with decisions about care? This group offers supportive conversation and opportunities to learn from one another. It is also a great way to get connected to resources available to help.
If you are interested in attending, please contact Associate Minister Ann Beaty.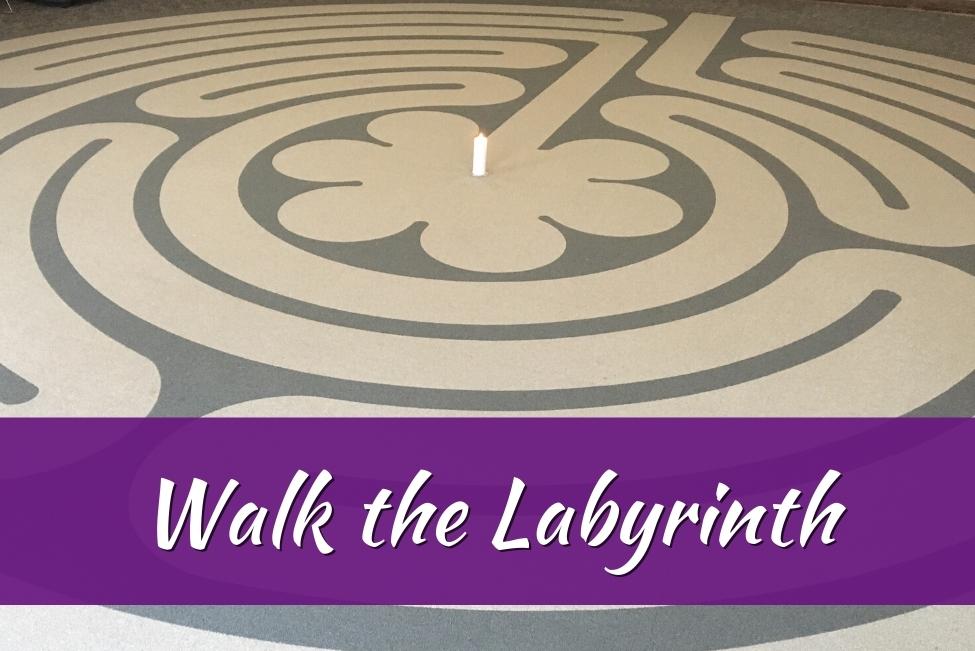 Walk the Chapel Prayer Labyrinth
First Sunday of each month | 9:00 a.m. – 1:00 p.m. | Chapel
The prayer labyrinth is an archetypal pattern, a "divine imprint," found in religious traditions in various forms around the world. In recent years, walking a prayer labyrinth has been rediscovered as a meditative way of praying. Unlike a maze, a labyrinth has only one path. It is designed to quiet the mind and lead the walker by a winding route to the center, and then, by the same route, to return to the exit.
The labyrinth is free and open to the public.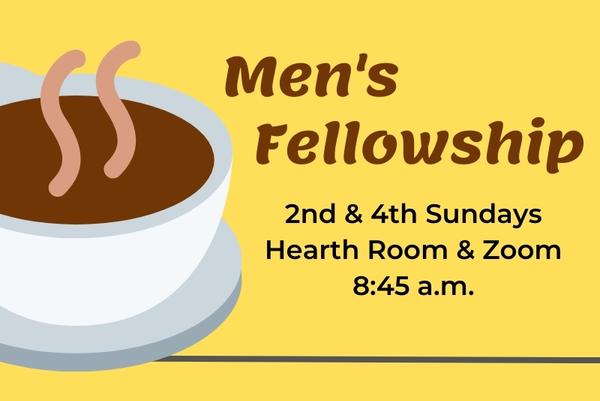 2nd and 4th Sunday of the month | 8:45 a.m. | Hearth Room and Zoom
If you are interested in small group discussion, this group is for you! A group of men gather monthly to share coffee and fellowship. Typically the discussion is formed around an article on recent event that was distributed in advance. It's a great forum to get to know one other and engage in contemporary topics from a Christian perspective. 
If you are interested in attending, please contact Associate Minister Ann Beaty.
On Sunday, February 20, First Cong dedicated the solar panel installation during worship. The project grew from environmental justice discussions. The 61 kW solar array provides about 65% of the church's electricity – significantly reducing our carbon footprint. The energy savings from switching to solar will go toward local social justice initiatives.