Advent 2022: Long Awaited...
Advent is a time we anticipate the birth of a baby that would change the world. Today we know how long the season of Advent is ― four weeks. But that was not true for our ancestors. The prophets reassured our ancestors of God's covenant, but they had no idea how long they would wait for this covenant to come to fruition. They were not given a timeline to follow. As our ancestors waited, they experienced unexpected events that caused an even longer wait.
We invite you to join us this Advent season.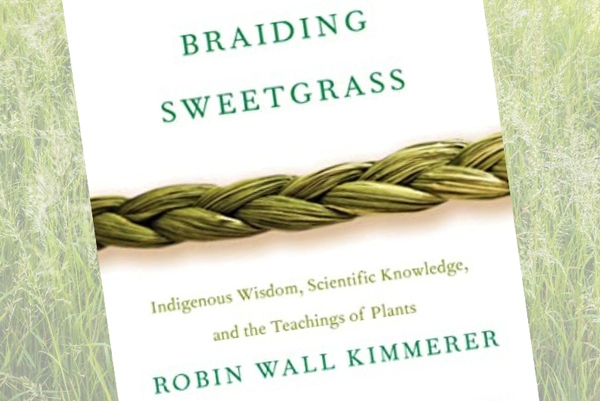 Braiding Sweetgrass Book Study
Small discussion group | Offered in-person and online 
Join the First Cong Environmental Justice Group for a book study of Braiding Sweetgrass by Robin Wall Kimmerer. 
In-person discussion will be held on Sundays: October 16, 30, November 13, 27, and December 11 from 11:15 a.m. – 12:15 p.m.

Online discussion through Zoom will be held on Tuesdays: October 18, November 1, 15, 29, and December 13 from 7:00 – 8:00 p.m. 
If you are interested in attending, please contact Associate Minister Ann Beaty.
Wednesday, December 7 | 7:00 p.m. | Sanctuary
The Wisconsin Chamber Orchestra (WCO) celebrates 38 years of Messiah in Madison. A holiday tradition at nearly 300 years old, Messiah is the most performed piece of classical music. Drawing from the Old and New Testaments, Messiah is designed in three sweeping sections: Prophecy and Fulfillment, Suffering, and Redemption.
Presented by WCO in partnership with Festival Choir of Madison.
MBM Annual Holiday Concert
Sunday, December 11 | 2:45 p.m. lecture/3:30 p.m. concert | Sanctuary
Madison Bach Musicians (MBM) 12th Annual Holiday Concert, returns to the Sanctuary of Madison's First Congregational Church. This year MBM will celebrate with a program of Latin American Baroque masterworks. The concert will primarily feature sacred music by composers of remarkably diverse backgrounds: those born in Latin America, those born in Europe (Spain, Portugal, and Italy) but who worked in Latin America, and those who never traveled to Latin America but whose music was influential there.
After-Worship Refreshment!
2nd and 4th Sunday of the month | 11:00 a.m. | Narthex
Come for worship, stay for fellowship! On the second and fourth Sundays of the month enjoy refreshments after worship in the Narthex. It is a great opportunity to connect with church members and friends.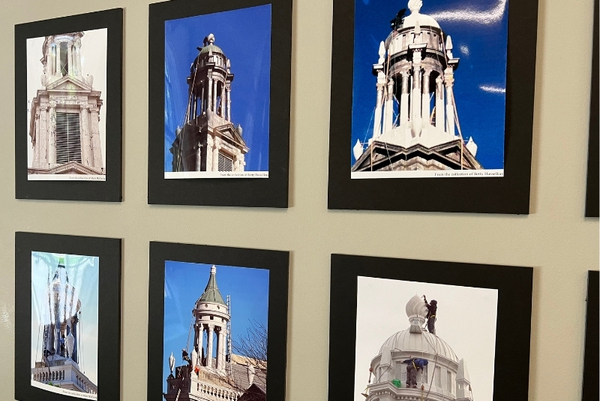 Monday-Friday, Sunday | 9:00 a.m. – 3:00 p.m. | Chapel
An exhibition of photographs of First Congregational UCC is ready for viewing in the Chapel Art Gallery. The building was designed by Kilham, Hopkins and Greeley of Boston, specialists in church, town hall and school architecture, with construction supervision by the Madison architecture firm of Law, Law, and Potter. Construction begun in 1928, with completion and dedication in 1930.
Some of the photographs in this exhibition document the recent renovation of the building, including repairs to the exterior and the installation of solar panels on the roof. Please take a moment to enjoy this collection.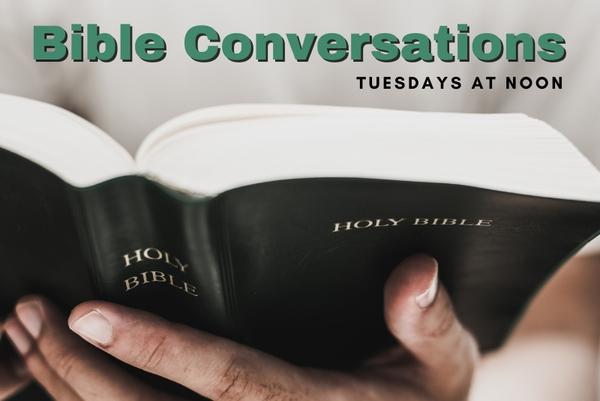 Weekly on Tuesday | Noon | Zoom
A weekly discussion group and conversation around Sunday's scripture reading. The group is currently meeting via Zoom. Drop-in anytime!
If you are interested in attending, please contact Associate Minister Ann Beaty.
Last Sunday of each month | 12:15 p.m. | Zoom
Are you caring for a friend or loved one? Do you anticipate assisting someone in the future with decisions about care? This group offers supportive conversation and opportunities to learn from one another. It is also a great way to get connected to resources available to help.
 If you are interested in attending, please contact Associate Minister Ann Beaty.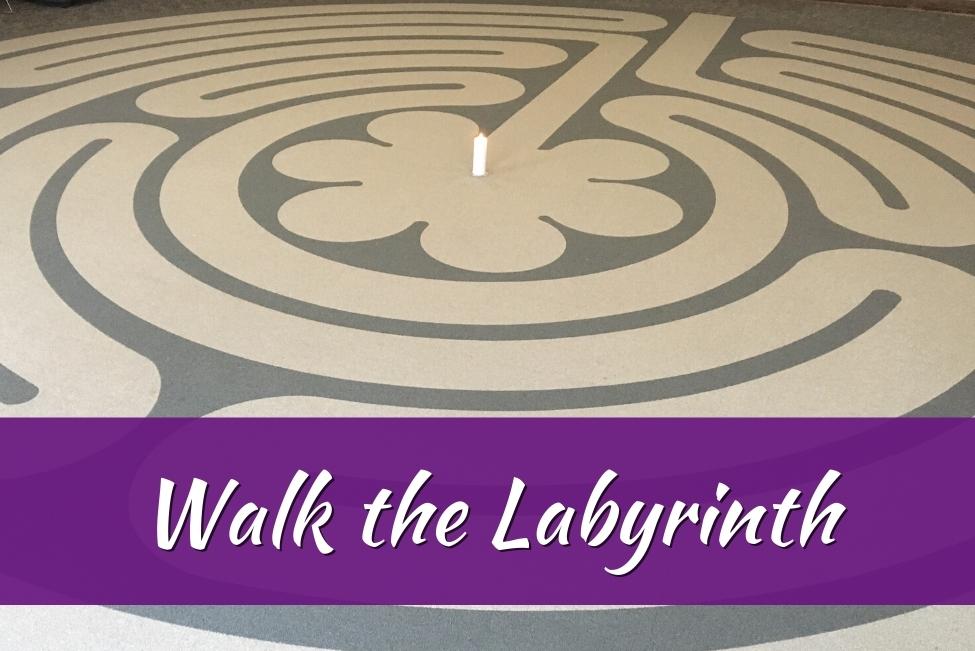 Walk the Chapel Prayer Labyrinth
First Sunday of each month | 9:00 a.m. – 1:00 p.m. | Chapel
The prayer labyrinth is an archetypal pattern, a "divine imprint," found in religious traditions in various forms around the world. In recent years, walking a prayer labyrinth has been rediscovered as a meditative way of praying. Unlike a maze, a labyrinth has only one path. It is designed to quiet the mind and lead the walker by a winding route to the center, and then, by the same route, to return to the exit.
The labyrinth is free and open to the public.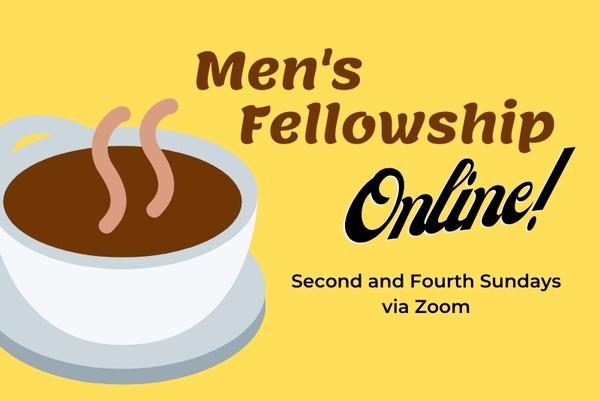 2nd and 4th Sunday of the month | 8:45 a.m. | Chapel and Zoom
If you are interested in small group discussion, this group is for you! A group of men gather monthly to share coffee and fellowship. Typically the discussion is formed around an article on recent event that was distributed in advance. It's a great forum to get to know one other and engage in contemporary topics from a Christian perspective. 
 If you are interested in attending, please contact Associate Minister Ann Beaty.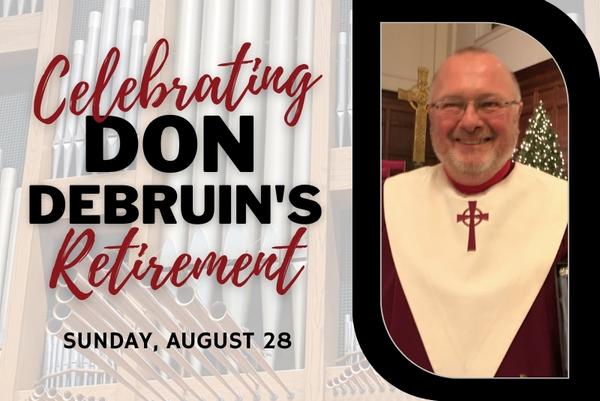 Director of Music Ministry Retires After 25 Years of Service
Don DeBruin announced his retirement with the words, "My first day as a staff member of First Congregational UCC was September 1, 1997. August 31, 2022, will mark exactly 25 years working here. I think that 25 years has a nice ring to it."
During his time at First Cong, Don has generously shared his musicianship and music ministry with the Church and community. He encouraged the Church to value the role of music in enhancing our worship experience and events. He carefully choose just the right music to reflect the theme of worship and other Church activities. When there were spur-of-the-moment changes in our world, he quickly made adjustments to weave the sense of joy or pain into worship.
Don has been a leader at the local and national level, serving in many roles and on many committees including the Wisconsin Conference Ad Hoc Worship Committee; Wisconsin Conference Music Director: Fred Trost 
Retirement
 Service; Wisconsin Conference Annual Meeting: workshop presenter; Madison Area Association of Church Musicians/American Guild of Organists: board member, vice president, president; Wisconsin Chamber Orchestra; Madison Symphony Orchestra; United Church of Christ Musicians Association: board member.
Generation Gap Youth Fundraiser
The fun begins with a panel of three high school students, Zoomers, matched against three First Cong Baby Boomers. What color is Elmo's friend Zoe? What would you offer Mr. Ed for dinner? Join us to learn how much the generations know about each other!
On Sunday, February 20, First Cong dedicated the solar panel installation during worship. The project grew from environmental justice discussions. The 61 kW solar array provides about 65% of the church's electricity – significantly reducing our carbon footprint. The energy savings from switching to solar will go toward local social justice initiatives.