What to expect when visiting First Congregational UCC
First Congregational United Church of Christ (FCUCC) in Madison, Wisconsin, seeks to be a radically inclusive and welcoming Christian community, nurturing and affirming God's creation and dedicated to serving all!
We hope these tips are helpful when planning your first visit: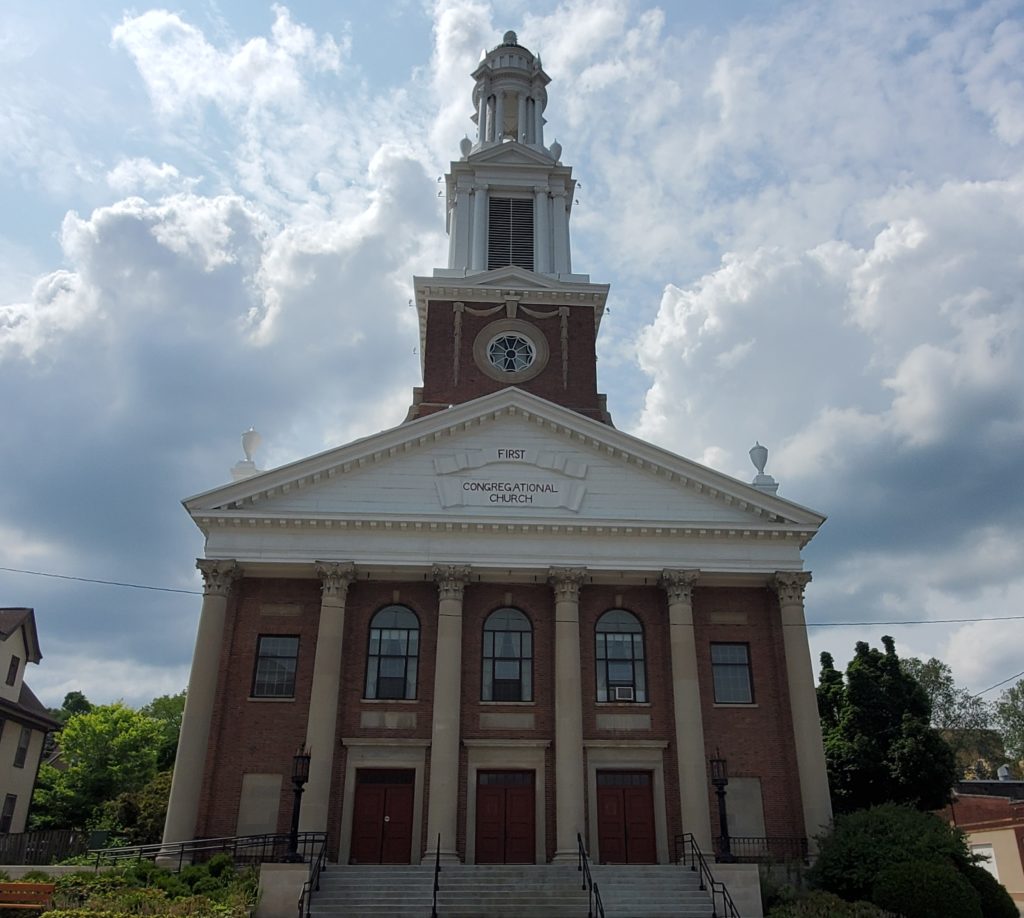 Where do I go? 
First Congregational United Church of Christ (FCUCC) is located at 1906 University Avenue in Madison, on the corner of Breeze Terrace just down from Camp Randall Stadium. 
Visitors can park in one of three church parking lots on Lathrop Street. Additional parking can be found on weekends and evenings at the UW Foundation and the UW Engineering Building. View parking options.
There are several entrances to the church. Currently, the Lathrop Entrance is open during the week; all entrances are open on Sundays.
Do you offer childcare or Sunday School? 
Yes! Please see the Children and Youth Ministries page for more information.
What should I wear? 
We are a casual congregation. Please wear what makes you comfortable.
What do I have to believe? 
We are a community of people who share a commitment to the Gospel of Jesus, and it is in that spirit that we welcome everybody. You will find a range of beliefs, and you will have the opportunity to explore your beliefs more deeply. 
Is the church handicap accessible? 
Yes. The Lathrop and Breeze Terrance entrances are handicap accessible. An elevator is located just inside the Lathrop entrance door. Handicap parking is available in the parking adjacent to the church building.
Our Sanctuary offers special seating for those in wheelchairs, and an accessible bathroom is located just outside the Sanctuary. 
What if I'm hearing impaired? 
Hearing Loop capabilities are available. Please feel free to request one from an usher. 
FCUCC is continually working to create an inclusive community for individuals living with a wide range of disabilities, from physical disabilities to mental illness. We are officially listed as an Accessible to All (A2A) congregation. 
What if I want to become a member? 
If you are interested in joining First Congregational UCC, please email Associate Minister, Ann Beaty.