No matter who you are, or where you are on life's journey – you are welcome here at First Congregational United Church of Christ.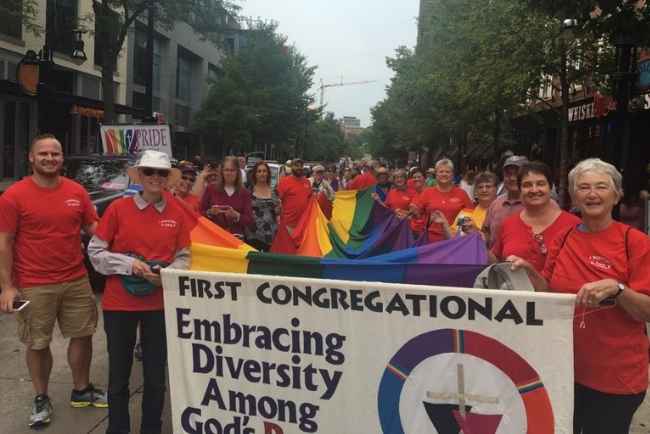 Open and Affirming
We welcome persons of all sexual orientations, gender identities, and gender expressions.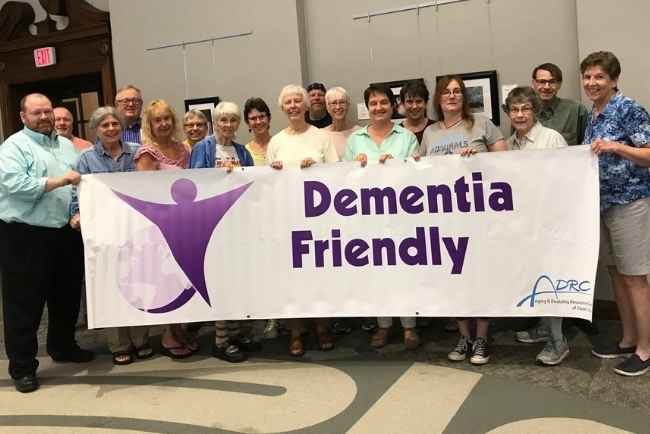 Accessible to All
We are committed to be physically and attitudinally welcoming of people with disabilities.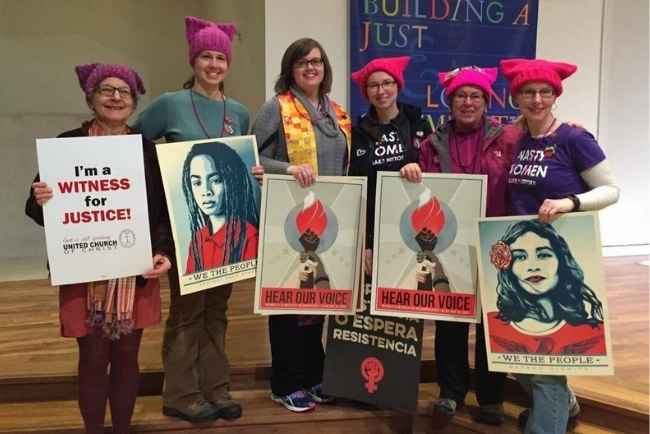 Committed to Social Justice
We are called to acts of witness, compassion, and empowerment to ensure justice for all.
Advent 2022: Long Awaited...
Advent is a time we anticipate the birth of a baby that would change the world. Today we know how long the season of Advent is ― four weeks. But that was not true for our ancestors. The prophets reassured our ancestors of God's covenant, but they had no idea how long they would wait for this covenant to come to fruition. They were not given a timeline to follow. As our ancestors waited, they experienced unexpected events that caused an even longer wait.
We invite you to join us this Advent season. 
Thanksgiving Meal is Back!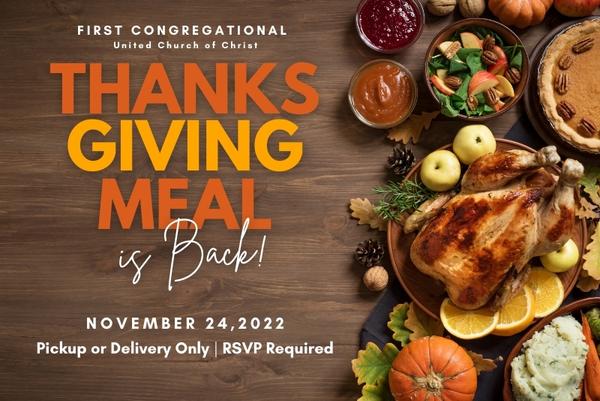 Sorry, we are no longer accepting reservations.
Thursday, November 24 | Delivery or Pickup | First Congregational UCC
First Congregational UCC is offering a free traditional Thanksgiving meal of turkey, vegetables, potatoes and gravy, stuffing, rolls, and pie. Meals are available for delivery or pickup only on Thursday, November 24, between noon and 3:00 p.m.
Free. All are welcome. RSVP is required by 4:00 p.m. on Monday, November 21.
If you have questions, please email thanksgiving@firstcongmadison.org.