Our 2023 Lenten series is based on the Revised Common Lectionary (RCL), and is a product of A Sanctified Art, a creative team providing resources including devotionals, visual art, poetry, and music.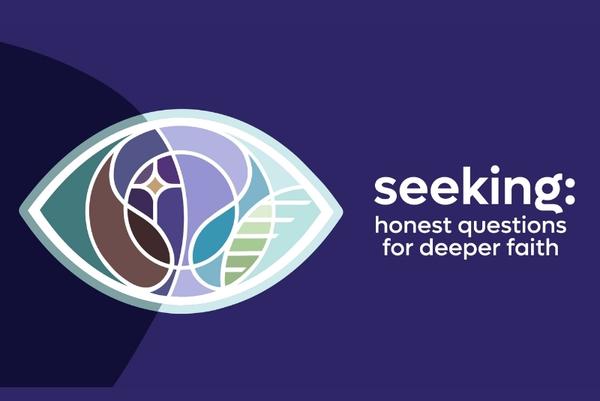 Seeking: Honest questions for deeper faith
Ask questions and explore this series with us through a variety of opportunities offered to individuals and families. We will engage in the theme through the logo, poetry, music, visual art, devotionals, and physical items on the table each week.
February 26 – Seeking: Who will you listen to?
March 5 – Seeking: How do we begin again?
March 12 – Seeking: Will you give me a drink?
March 19 – Seeking: Who sinned?
March 26 – Seeking: Can these bones live?
April 2 (Palm Sunday) – Seeking: Where are you headed?
April 9 (Easter) – Seeking: Who are you looking for?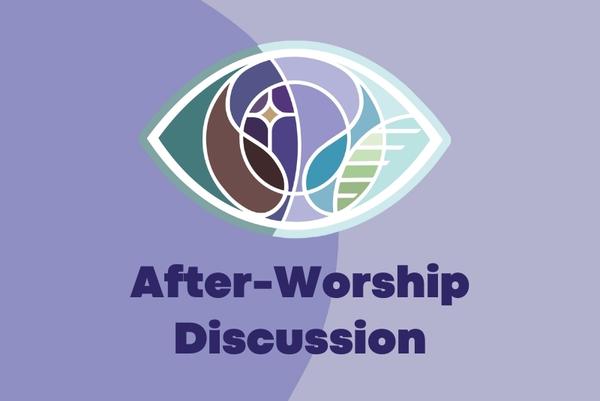 Sundays | 11:00 a.m. | Hearth Room
Each week during Lent, we are offering a one-hour after-worship discussion on some aspect of our Seeking theme. 
February 26 – What is in the logo?
March 5 – What do you hear in the Seeking Poetry?
March 12 – What is in the Seeking Music?
March 19 – What is in the Seeking Images Art?
March 26 – What is in the Chapel Art Installation?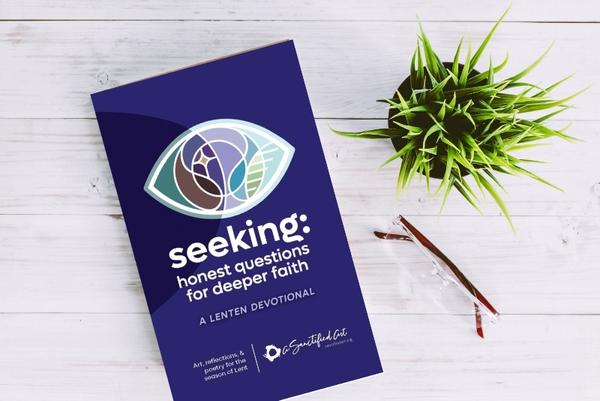 Using scripture, questions, art, and opportunities for reflection, we hope the daily devotional guide will guide your journey through these weekly readings and reflections. At your own pace, ask yourself what am I seeking? What is God seeking? 
Copies are available beginning Sunday, February 19, at the Lathrop entrance and on the table at the back of the Sanctuary.
Seeking: Is this the fast I chose?
Lent is a season of "seeking" as we follow the path of Jesus toward Jerusalem and Easter. On Ash Wednesday, we begin the season by recognizing our humanity and our need for God. The ashes we use are burned from the palm fronds from Palm Sunday last year. In addition to prayers, scripture, and music, the service will include the Imposition of Ashes and Communion. 
Learn more.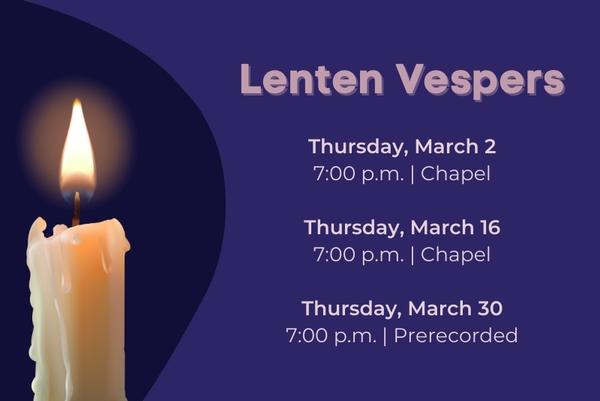 Attend a mid-week worship services of prayer, music, and scripture. Each service will include a reflection by a First Congregational UCC member on the theme Seeking.
Thursday, March 2: Reflection by Associate Minister Ann Beaty
Thursday, March 16: Reflection by Paul Lorentz
Thursday, March 30: Reflection by Darby Puglielli.
Saturday, March 18 | 9:30 a.m. ‒ 3:00 p.m.
Holy Wisdom Monastery- Middleton, WI
Gather with First Cong friends to engage in conversation and a variety of optional activities related to our Lenten theme of "seeking." Take walks, enjoy quiet time, and visit with others. There is a 15-person limit. Email Ann for details or register online. A donation of $25.00 per person helps offset the cost of coffee, snacks, and lunch. Optional: Stay in the Guest House. Cost: $90; includes breakfast. Contact Ann if interested.